Managing the affiliate marketing channel can be a challenge, especially when your business is led by internationally-renowned dog behaviorist Cesar Millan. With a growing product line, new initiatives and much more, we found our "paws" full just managing our own e-commerce promotional efforts. Adding an affiliate program seemed impossible. Enter Snow Consulting. The Snow Consulting team is part of our Pack, seamlessly working with us to manage our affiliate program. Their expertise far exceeds what we could have in-house, giving us the freedom to focus our efforts on developing new products and promotions. Snow keeps us constantly updated and even prod us with great ideas when we occasionally lose focus! I highly recommend them to you. Dave Rogers
We've worked with Snow Consulting for over 2 years , they have been a big help when it comes to managing our affiliate networks in the US. Highly responsive, reliable and proactive, they are fun to work with and are driven by results. I would recommend their services to anyone. Yury Glikin

Roger and his company have been managing our Affiliate Program for over fours years now. They were contracted to improve a Maps.com marketing program that was slowly losing ground. From the time they took ownership of the program, the program has been revitalized & reorganized – as well as set new goals and measured its success. Roger has impressed everyone with his dedication, innovation and professionalism in all regards. He has left virtually no aspect of our marketing program untouched; he is continually refining, rethinking and experimenting with ways to squeeze more performance out of every detail. One of Roger's many talents is his communication skills whether it be internal or with clients and partners. Roger knows his business and he gets the job done. They keep us updated with weekly and monthly progress with reliable, steady reporting that shows their continued efforts make their part of Maps.com a success. Jeff Chappell

I started working with Roger and his Snow Consulting early October 2007. Roger and his team are very easy to work with. We work closely to develop strategies and promotions. What I liked most about Roger is the fact that he is so responsive. I send him an email and most of the time I get a reply within an hour. I am very pleased with the results we have received. I would recommend Roger to anyone who is serious about running a profitable affiliate program. Zai Zhu

Snow Consulting has been influential in updating, growing and managing our affiliate program since we partnered with them March of 2007. Roger has led the way by enticing affiliates with new revenue opportunities, and always looking at finding new avenues to increase our revenue. He is very helpful if you have any questions, and he reports to us almost on a daily basis!
Michael Gerace

We partnered with Roger and the Snow Consulting team in November 2007. They quickly turned a stagnant affiliate program into large revenue stream for our company. We highly recommend their team to anyone who is in the market for a dedicated affiliate program management team.
Steve Kraidman

Roger is the true expert in affiliates marketing, and he helps us find the right place to start and grow. His team analyzed our vertical market and suggested the best strategy for our affiliates campaign. The full affiliates management service saves us a lot of time to deal with the complex affiliates issue, so we can put the focus on our business operation. Our affiliates sales grows over 500% in just 2 years under Snow Consulting's management. You won't be sorry if you have them on your team!
Andrew Yeung


Roger is the true expert in affiliates marketing, and he helps us find the right place to start and grow. His team analyzed our vertical market and suggested the best strategy for our affiliates campaign. The full affiliates management service saves us a lot of time to deal with the complex affiliates issue, so we can put the focus on our business operation. Our affiliates sales grows over 500% in just 2 years under Snow Consulting's management. You won't be sorry if you have them on your team!
Omar Sayyed

Since joining with Snow Consulting we were able to see an immediate lift in customer acquisitions through their networks and deep rooted affiliate relationships. Roger and the team not only took great care of our account but were proactive in growing our campaign. By month 3 we were already seeing double traffic through our affiliate network through their resources. They're definitely easy to work with and we're excited to see our relationship grow. Jason Hsu

Randy at Snow Consulting has been a pleasure to work with. The communication is smooth and effective, and he regularly follows up to discuss the campaign. We've been able to grow our affiliate sales over the past year, and we look forward to a continued partnership with Snow Consulting.
Harold Tan

I hired Snow Consulting three times at three different online retail companies over the past six years. Roger and his team are capable, detail oriented, hard working and well networked. They have proven the ability to effectively grow affiliate channel revenue across multiple networks and in several different retail verticals. They do business honestly and are very responsive. I recommend them without reservation.
Brian Salau Beck

We were referred to Snow Consulting by a top affiliate who told us he respected and trusted him Roger and his company. At the time I didn't understand how important that was, but we soon learned as we were able to leverage his reputation to secure a few key affiliates. The Snow team is very easy to work with and have done a great job marketing our program. When I have a question about online marketing, I call Roger and our program manager. I can't recommend Snow Consulting enough. Woody Nash

I've had an online business since 1996, so I'm not a "newbie". Over the years, I've discovered time and time again, that one of the BEST methods of promoting is through an affiliate program. It's the least risky and has the best conversions.
Doing it myself or in-house was okay, but I knew going to a "professional" would really make a huge difference – but who do you trust?
Snow Consulting was recommended to me by a business associate. At first, I was hesitant to hire them, simply because I've been ripped off so many times in the past. But, within the first 90 days, great improvements happened to our affiliate program.
Most sales. More interactivity with our affiliates. Simply stated, positive growth every month – what more can you ask for?
It was a great decision and I know things will be improving much more this year! I'm really excited that I can put my affiliate program in good hands with the gang at Snow Consulting. Sam Robbins

The Snow Consulting team has been running our affiliate channel for years, and they continue to impress. They know what it takes to run the affiliate program from soup to nuts. Their customer service dealing with affiliates is impeccable, and they are always bringing in new ideas and potential sales opportunities. Working with them is always a pleasure, and we hope that this relationship continues to bring mutual success!
Josh Prost

Snow Consulting has more than doubled the revenues of our affiliate program compared to when we were doing it in-house. Affiliate marketing can be complicated, and they do all the hard work. They are strategic, organized, and very responsive. We've engaged the services of Snow Consulting for over a year now, and our affiliate program continues its strong growth under their management.
Evan DuVerlie

When we decided to add an affiliate program to our auto parts business, we knew that we needed some expert advice and guidance. Snow Consulting has tremendous experience and expertise in the affiliate marketing industry. We highly recommend them to anyone looking for professional and experienced affiliate program management. We are grateful for all the help they have provided to our business. Kris Parsons

I could not be more satisfied with the partnership that has developed between our company and Snow Consulting. With positivity and persistence, Roger and Randy have taken our cash offer and developed 100DayLoans.com into one of the most successful sites we manage. In only several months, the results have been extremely impressive, at least doubling projected expectations.
Refreshingly, their business model is one that puts their clients' interest top priority. Because of this, we look forward to a lasting relationship with Roger and his team. I would recommend them leaps and bounds ahead of any OPM or agency with whom I have worked and feel privileged to work with them on a daily basis.
Thanks guys! Jillian Zerwas

Snow Consulting has been able to deliver us consistent growth with our affiliate programs. Trying to manage our affiliate programs on our own had delivered stagnant growth at best and declining sales at the worst. With their help, we have been able to turn our affiliate programs into a vehicle of customer acquisition. Al Alexander

Roger's skills in affiliate management are top drawer. He was central in launching our affiliate program, and creating the foundation for the success that we experience today. He demonstrated his valuable knowledge and used his industry expertise to increase the ROI for our affiliate channel. Lance Lee

Roger and his company were instrumental in the launch and ongoing management of our Commission Junction affiliate program. Their knowledge and experience helped us to design and implement our program and launch it ahead of schedule by almost a full month. Roger personally managed relationships with several large affiliates and partners inside and outside our CJ program. Every one of them always spoke highly of his courtesy, competence, and professionalism during their interactions with him. I would recommend Roger's services to any company who wants to develop an affiliate marketing program, he is highly experienced and very capable of delivering solid results quickly.
Mark Barlow
I've known Roger for over 7 years and have enjoyed working with him and having him as an industry colleague. He is knowledgeable in all aspects of affiliate marketing having worked extensively as an affiliate as well as an affiliate manager. This is a great perspective to have in the business as it gives you a great feel for both what works well as how affiliates like to be treated. Aside from being an affiliate marketing pro, he's also a great guy who is easy to work with. His "can do" attitude is infectious and you'll enjoy working with him.
Wade Tonkin

As the owner of a small marketing firm I can tell you from experience that the most important component of any affiliate program is the Affiliate Manager. Without the right Affiliate Manager in place your program is destined to fail. Blown budgets, bad leads, and unethical marketing tactics will plague your business. The right Affiliate Manager has control of his or her program and knows how to successfully eliminate these problems and prevent them from occurring in the future. I have had the pleasure of working with Roger and Snow Consulting on both sides of the affiliate relationship, and the bottomline is that they know how to eliminate problems and maximize profitable relationships. Brock Flagstad
Roger definitely knows the ins and outs of the affiliate industry. Whether your affiliate program is in the start-up stages or generates hundreds of thousands of dollars, Roger and his company can help take your program to the next level. I have known and worked with Roger for many years and would highly recommend Snow Consulting for your affiliate marketing project. Randy Norton

Randy understands the affiliate market inside and out. He combines depth of knowledge of the channel's every-changing economics with local knowledge and contacts required to get things done quickly. Randy is, by far, the best person I could imagine to run affiliate programs. On top of all that, he's a great person: highly ethical and eager to help out. Conrad Saam

Randy Norton was a pleasure to work with during his time at SFP. Randy performed very well under pressure and was a true asset to our company. Randy was our senior sales manager and he did an excellent job in that capacity. He dramatically increased sales for our firm and helped us initiate several new products into our sales channel.
Todd Denning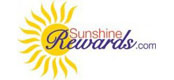 Affiliate marketing is all about relationships and the folks at Snow Consulting are among the best at cultivating them. I've worked with them consistently since I entered the industry and am always impressed by their marketing knowledge, attentiveness to affiliates, and willingness to test new things. I can count on them to get back to me quickly whether I have a small question about a coupon or a big question about my niche. They know how to make every affiliate feel important in their programs and give the affiliates the tools that they need to be successful such as frequent newsletters and updates via social media. Tricia Meyer

The Broke-Ass Bride team loves working with Snow Consulting for a variety of reasons — not the least of which being the true rapport we've been able to build with their team. Whether we have questions concerning banners, specific merchants or even technical help, someone is always willing to step in and come to our assistance. They make working in affiliate marketing, sometimes a daunting experience for newbies, easy and even enjoyable. The team at Snow is always on top of their game and helps us feel like we're more than just another affiliate — we're friends! Christen Moynihan

As the owner of MyCouponLady and ModernChristianHomemaker, I have worked with many different affiliate management companies. Snow Consulting has been the best to work with. Their affiliate managers care about the affiliates and want to see everyone succeed, this has led to a team-like environment between the Affiliates and the Affiliate Managers. I have loved working with them and look forward to working with them for years to come. Lessie Purpera

I like being in affiliate programs managed by Snow Consulting. I'm a full-time blogger with a large and loyal following. I know that when I promote an affiliate program that's managed by Snow Consulting that Snow's team acts as a customer support bridge between my readers and the merchant. If my readers leave a comment with a question or have any sort of issue navigating a merchant's website, I can ping Snow's team and they work with the merchant to get it resolved ASAP. That level of service is rare in the affiliate marketing industry and makes me prefer their programs. Carrie Rocha

I have been working with the Snow team and have enjoyed working with them for over 2 years. They understand how our site works which makes my job much easier because they are always looking for new opportunities and ways to improve our affiliate relationship. I look forward to staying close partners with Snow Consulting and continued success in the future! Diane Khania

Rarely do you find an OPM that understands how to work with merchants and publishers alike. Every representative at Snow Consulting is committed to finding the best way to maximize the benefits to all parties involved by being timely, creative, and completely responsive. Unfortunately, affiliate marketing has its share of operators who take the quick churn and burn approach to management. Conversely, Snow Consulting knows that it takes honest relationships and intelligent strategies for long term success. They're a rare breed. Jerome Cleland

I have had the pleasure of working with The Snow Consulting Team for years and have endorsed them privately to many advertisers, so let this be public praise of their services. Randy, Roger, and the entire Snow Consulting team have demonstrated great results for their merchants and an attention to detail with their advertisers' programs that is not often seen among all OPM / agencies. Their "bedside manner" with advertisers is excellent, and I've seen them apply expertise to large client's programs with the same finesse used in educating newer clients about the affiliate channel. They are great at what they do and trustworthy, kind people with whom to work. If you're looking for an OPM, make sure you talk to them – they've been a joy to work with, from the publisher side of things, and I hope you get the chance to collaborate with them on your marketing efforts
Max Loewenthal

The team at Snow Consulting continues to excel at growing affiliate programs. Their attention to detail, relationship management and solid work ethic are the key tools that enable online merchants to grow their performance-marketing channels much faster than they could do by themselves. Snow Consulting's group of industry experts is a roll up the sleeves and get to work tactically capable team that allows merchants to run affiliate programs with a hands free approach. Over the last several years, they have developed the relationships and techniques that provide the critical components to a successful affiliate program launch or boost. As a marketing partner, Maqq looks forward to any conversion about driving sales brought to us by Snow Consulting.
Don Batsford, Jr.

The team at 58Phases works with dozens of outsourced program management companies (OPMs). What we find to be one of the most important factors contributing to success and growth within any given program is the responsiveness of the affiliate manager – whether the program is managed in-house, by a network representative, or by an OPM. The team at Snow Consulting is consistently amongst our most responsive partners. Not only is it clear that they care about the success of the programs they manage, but they care about understanding how their partners are most likely to succeed in those programs. This combination fosters in us, as a publisher, the willingness to work with Snow Consulting on any new program they bring onboard – and to constantly try to improve our performance in existing programs.
Anna

We have been working with Snow Consulting for many years now. They have always been great about keeping us updated with pertinent information to keep our site clean, as well as up to date with current content, information and promotions to maximize revenues. They are also so responsive to any needs and issues that inevitably come up. It has been a pleasure working with Snow Consulting and I look forward to many more years of success with them. Alan Rapoport

I am pleased to work with Snow Consulting. Their team is made up of experienced affiliate marketers and leaders within our industry. Not only is Snow Consulting responsive to my needs as an affiliate, but they are fun to work with. Their personalized attention and knowledge of their clients provide many opportunities for success.
Mike Allen

Compassive has had the pleasure of working together with Roger and his team on many of our client projects over the years. The successful interaction and collaboration between our companies has been a proven formula in exceeding client expectations in the Affiliate Marketing space. Snow Consulting is great at communicating and providing the information needed for developing winning search marketing campaigns for their customers. We look forward to the opportunity to work with them for many years to come! Seth Devoe

The Snow Consulting team is always available to help affiliates like myself perform better, by doing such things as providing PPC keyword lists, or personalized reports of top sellers and current coupons and promotions. All affiliates, whether new or established, should reach out to Snow Consulting to see how they can help improve their affiliate marketing efforts. Eric Nagel

Snow Consulting is a valuable partner of ShopWiki as we work together to serve advertisers on our site. We are continuously impressed at their professionalism and ability to form well balance partnerships on behalf of their merchants. It is a pleasure to work with Snow, and the advertisers they present to us receive top priority as we know that it will be a great fit, and we will have another valuable relationship to send traffic to. VP of Marketing & International

The Snow Consulting team is a pleasure to work with. Their account management strategy is organized, responsive and creative. They are able to strike a successful balance between the needs of the client and the desires of the affiliate. Snow Consulting is a strong partner to our business and we look forward to continued success.
Katie Colleton

It is a pleasure working with the Snow Consulting Team. They are always on top of everything, whether providing great offers and promos on a regular basis or keeping their affiliates informed about their clients new product initiatives. The Snow-Consulting team are the experts in the industry and a great resource of knowledge. Their team follows through on requests and are quick to respond on issues that may arise. But, most importantly they are true professionals, know how to grow your business, and are fun to work with. Bret Cassata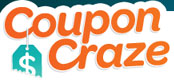 There are tons of OPMs these days, but there are only a handful that go above and beyond expectations and Snow Consulting is definitely one of them. We have worked with the team at Snow Consulting for several years now. Not only have they responded and helped in all our requests, they even go so far as to anticipate our questions and needs as an affiliate. That type of proactive outreach is critical to success in the affiliate marketing industry. We enjoy working closely with them taking their professional input on how to serve the needs of their clients better and vice versa as well where they listen to what we think would help create results. We are sure this successful partnership will continue long into the future. Christian Gordun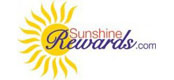 I have been working with Snow Consulting for approximately 3 years and have considered them to be one of the best management teams I have worked with. I currently work with over 700 merchants which means I deal daily with hundreds of Affiliate Managers, but none have been as responsive and receptive as Roger and Randy. It is because of them that my company has been able to be so productive with their merchants. They are professional in every manner but at the same time provide a personal level of service. I have in the past and will continue to recommend them to any merchants looking for a consulting team to help them succeed in affiliate marketing. Cindy Ballard

Roger leads a great team at Snow Consulting. I met them several times at industry conferences and also interact with them frequently via email. They are always supportive, friendly and helpful in seeking and providing everything an affiliate needs to be successful with the merchants they manage and thus growing the affiliate channel revenue for the merchants. I strongly recommend them to any merchant or fellow affiliates to partner with and grow your business. Ratna Venigandla

Snow Consulting has been a vital part of the success of many of the programs that they manage. Roger and his dedicated company have been very responsive and quick in getting Savings.com everything we need to grow each individual program. The team pays very close attention to the programs and analyzes different ways to drive incremental sales on our platform. It is a pleasure working with the Snow Consulting and we're looking forward to growing the partnership. Jacob Huang

We have had the pleasure of working with the Snow Consulting team and their clients for a few years. They operate professionally and are knowledgeable about their clients, our business and the industry as a whole. They build strong relationships and are great partners to work with. We look forward to working with them for years to come. Tony Pantano

The Snow Consulting team understands the importance of communication in the affiliate marketing industry. They provide their publishers with the knowledge and support they need to help achieve affiliate bliss. I can tell you after 10 years in the affiliate marketing industry that these guys are light years ahead of the competition. Keep it up guys!. Keith Ramirez
I've been working with Snow Consulting on a wide variety of affiliate programs over the past three years. Without exception, their team's service and support are outstanding and highly responsive. In an industry where integrity is a major currency, Snow Consulting is Midas. MK (Casey) van Bronkhorst

Working with the Snow Consulting team has been AWESOME, they are proactive and very supportive! They do a great job of reaching out to make sure we have everything we need to be successful. Not only does the Snow Consulting team bring new great merchants to our attention, they also bring great feedback, useful text links and great promotions. I really look forward to working with The Snow Consulting team and all of the merchants they represent. Ashley Carrion