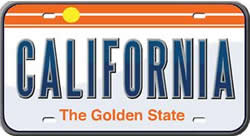 California Affiliates: Affidavits And Instructions
If you are a California publisher (affiliate), I'm sure you're aware of the new regulations that went into effect 9/15/2012 regarding tax nexus and affiliates.
We are happy to inform you that we're using the workaround negotiated with the CA Board of Equalization and the Performance Marketing Association.
In order to maintain our working relationship with you, we will need you to complete & sign the affidavit BOE232 for each of the programs we manage* that you belong to. We will need you to return this form to us immediately to remain joined to our programs.
Send the completed forms to nexus @ Snow-Consulting.com and put Affidavit or Affiliate Affidavit as your subject line.
If we do not receive an affidavit back from you, regrettably we'll be forced to remove you from the programs of our merchants without standard California tax nexus.
Please let us know if you have any questions or concerns regarding this process. We're excited to continue our relationship with you unaffected by this legislation.
*There is a list of merchants this affects below the video. There's an affidavit for each of them in the zip file download.
---
We have created a video that walks you through the entire process of completing the affidavit. We've embedded it below for your convenience.
Affected Merchants – Must receive completed affidavit
Canna-Pet | CarAndTruckRemotes | Cobra Electronics | DiscountWatchStore | EscortRadar | Few Moda | Find Costume | FrostNYC | Future Memories | Hickies | HockeyWorld | HyperWear | iDecoz | JohnnyShades | K-DEER | Loog Guitars | Source4Ink | ThePerfumeSpot
Merchants NOT affected – do not need affidavits completed: Located in California:  DoitTennis | Fairway Golf USA |  Ties | WineoftheMonthClub |  Located outside U.S.: GlassesShop | HotelsCombined | Lightake | MakeMeChic | ROMWE |  SheIn | Soufeel Jewelry | Located in US but charges applicable state and local sales tax in all states: 4Checks, ChecksUnlimited
Share
The following two tabs change content below.
Judi Moore
Judi Moore is the Director of Client Services for Snow Consulting. Snow Consulting has been launching and growing affiliate programs since 1999. Judi has managed sales and operations for mortgage companies, radio stations and engineering firms and has been in the affiliate industry since 2004. She loves to combine creativity and sales expertise with streamlined efficiencies to grow business.
Latest posts by Judi Moore (see all)